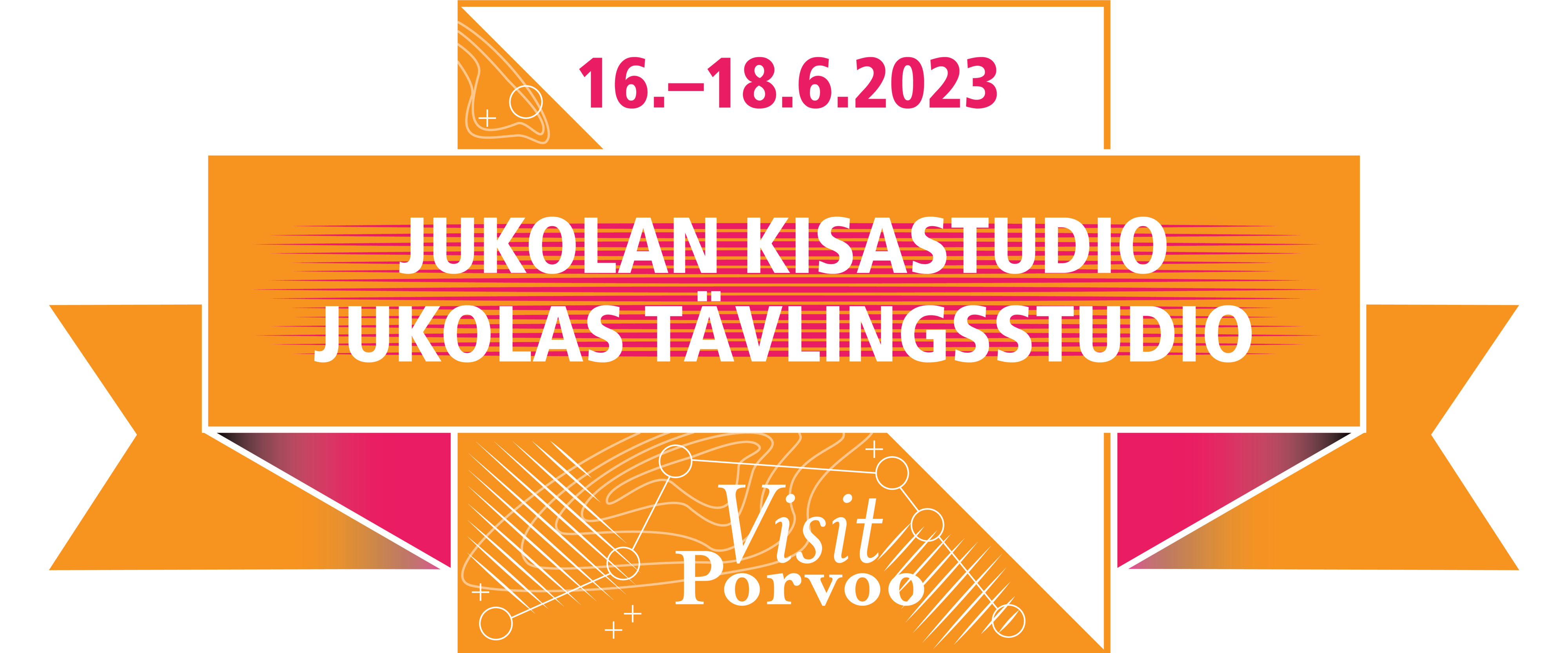 Jukola Relay competition studio at Porvoo Square 16.-18.6.2023
16.06.2023 18:00
Maksuton - Gratis inträde
The Jukola competition studio will be organised by the City of Porvoo at Porvoo Square 16.6.-18.6.2023. In the area there is a large screen where the Jukola competition is followed up throughout the event. The competition studio on the square is led by Kaj Kunnas.
The program includes music, speeches and food and drinks can be purchased in the area. A large part of the event area is built up with large tents, so even if the rain surprises, you can still follow the program without getting wet.
The event starts on Fri 16.6. at 6 p.m. with Jukola pre-party. On Saturday 17.6. the competition studio opens at 10.00 a.m. and continues overnight until Sunday morning 18.6. until the Jukola relay competition in Epoo closes.
Artists at the event are Lady Shave, Stefan Paavola, Annika Nord, Dj Vesku, Frans, Crossfyre and Hot Club of Porvoo. During the event weekend, the audience will also hear various speeches and greetings about the Jukola theme.
Bus to the venue and back to the city centre – Free nonstop shuttle bus 17.6.-18.6.2023
The competition centre can be reached from Porvoo bus station by the free Jukola bus. Jukola bus departure point next to Porvoo bus station and market square on Raatihuoneenkatu, in front of City Hall. Buses run flexibly every 20 minutes from Sat 17.6. at 9.00 a.m. and nonstop until 10 p.m. during rush hour.
Sat 17.6. at 10.00 p.m. – Sun 18.6. at 9.00 a.m. the bus runs every hour on the hour. Sun from 09:00 a.m. flexibly every 20 minutes and during rush hour nonstop until 4.00 p.m. The journey to the competition centre takes about 20 minutes. The buses depart from the competition centre back to Porvoo as soon as passengers waiting at the bus stop have gotten aboard.
Admission to the market square event area is free.
The content of the event will be updated in June.