Service Point Compass
The City of Porvoo's Service Point Compass provides information and guidance in accordance with the city's services.
We are open Monday to Friday 09 am to 3 pm (09:00-15:00). Welcome for a drop-in visit!
You can communicate with the City of Porvoo via our ePorvoo portal in Finnish and Swedish. We are currently working on setting up an English language version of the portal.
You can also ask our Artificial Intelligence based Virtual Customer Service Agent Municipality Kate for help. Should it not be able to help you, you will be forwarded to a human Customer Service Agent during our operating hours (see above).
To access the Chat Service with Municipality Kate, click the picture in the lower right corner of your device's screen.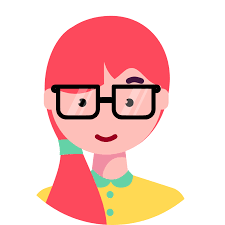 Cashier Services without pre-booking. We only accept debit and credit cards.
You can book a Digital Support session in advance. Digital Support sessions can be on-site at our Customer Service location or via chat.
You can pay bills at the Compass without handling fees, such as:
Health Center customer fees
Parking tickets
Course fees for free education
Porvoo Water Company's invoices
Client invoices for ambulance services within Eastern Uusimaa
Rental invoices for the city's rental appartements
Boat mooring place fees
Notice! Porvoo hospital invoices can not be paid at the Compass.
Parking permits and parking tickets
You can pay your parking tickets and buy parking permits at the Compass
Available for purchase at the Compass
Forms concerning building and real estate
Fishing permits for water areas owned by the City of Porvoo
Porvoo tourist maps
Products from the Art School of Porvoo (Porvoon taidekoulu) such as aprons and bags
Available for rent from the Compass
Marketplace spots along Jokikatu
Conference facilities at Gammelbacka Welfare Center and Lundintalo Conference Center
Customer Service Agent Contact Information